smiling on the outside. sometimes.
(This reblog was originally posted on one of my previous blogs/websites. I'm reposting it here because of any of a number of reasons that make it a post I feel is worth still having available for discussion. Minor editing may have been done for clarity, or in some instances maybe there was some additional clarifying my original intent, or removing out of date information. Just letting you know. Unless noted, the publish date here reflects the originally published date.)
My move to Washington seems to have me doing a lot of reflecting. It was my birthday the other day, (thank you again to everyone who messaged me with well wishes!) and I spent part of the day out at Crystal Mountain Resort. It's on the East side of, and has some spectacular views of Mt. Rainier. Like this one…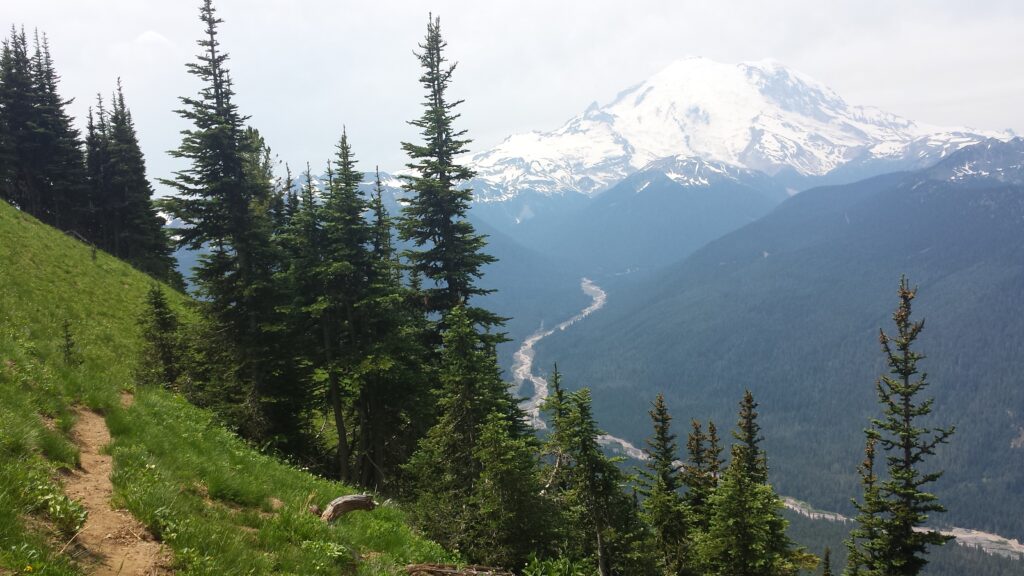 I got to talk to my mom for a bit on the drive out there, she's been in the hospital for some back surgery and dealing with complications that have been arising from that for about three weeks now. She was sounding good, but the conversation was kind of bitter-sweet. I think this was my first birthday, ever, where I'm not around family. Like last year, where I took two of my nieces, Aidan and Samantha, camping over my birthday weekend.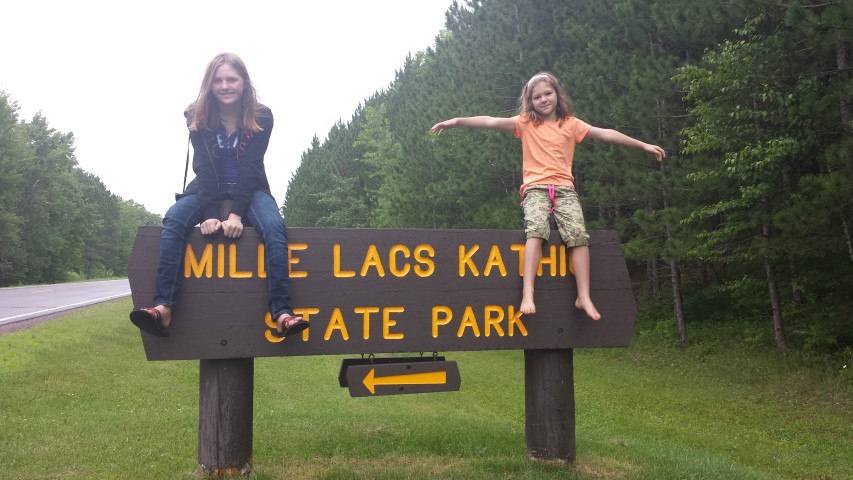 Granted, I didn't always spend my birthday itself with family, but we would always get together, especially since I have a niece and nephew, Sarah and Cole, with a birthday later in the month. So often we will sort of co-mingle our celebration. However, six years ago, for my 41st birthday, we did get together at my mom's specifically for my birthday. Here's me with the niece and nephew.
This was from a batch of photos I had forgotten about. Here's another of the three of us playing out in the back yard.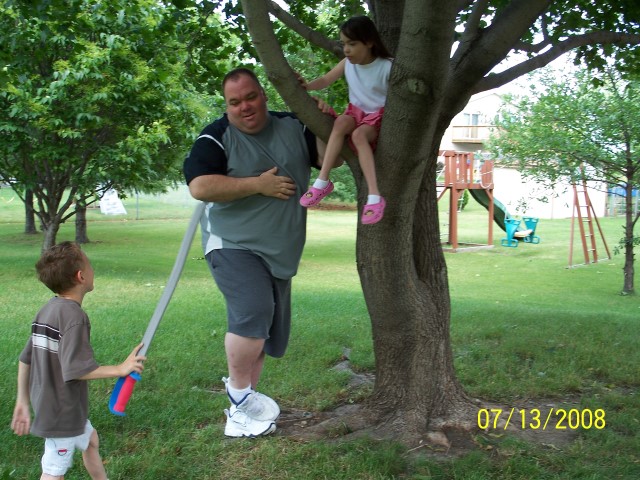 I don't know if my mom or my sister took them using my camera or what. I'm smiling here… those two can always bring a smile to my face. To anyone's face. I love playing with them, even if at this point that mainly consisted of me standing there as they ran about around me. But I don't think I was happy. At all. I mean… well, take a look at this one.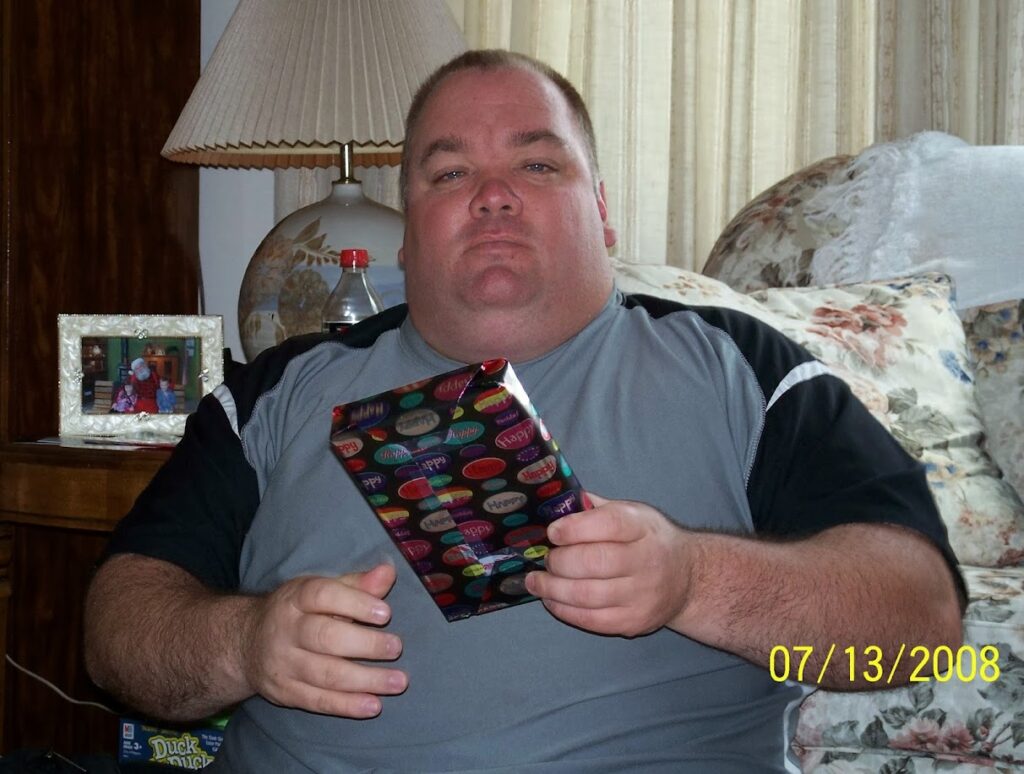 I barely remember this. I do remember the difficulty in getting up off the floor. But I remember that it was better than the discomfort of sitting on my mom's small couch. I was pretty much at my heaviest weight here. Somewhere around 380 or more, I don't really know. Part of me doesn't want to know. I sort of came across these photos again just a few years ago after, I don't know, blocking them from my mind or something. I've probably looked at them more in the last year or so than I really care to admit, because they've become a good reminder of… of why I made the choice I did to seek the help of bariatric surgery.
It's not a bad thing, to reflect on those reasons, especially now, over five years after my surgery, when I've let some of the healthy habits slide a bit too much by the wayside. When I've had a bit of regain, that I know isn't because my surgery is failing me or anything like that, but that I'm not making the best use of the tools that surgery gave me.
So that was my last birthday before my surgery, this was me a couple days ago, on my 47th birthday. And yes, I know I'm not smiling here either… but I just did a few miles of hiking up and down a mountain, and this was just after hiking back up to the peak to the restaurant I was going to have lunch at.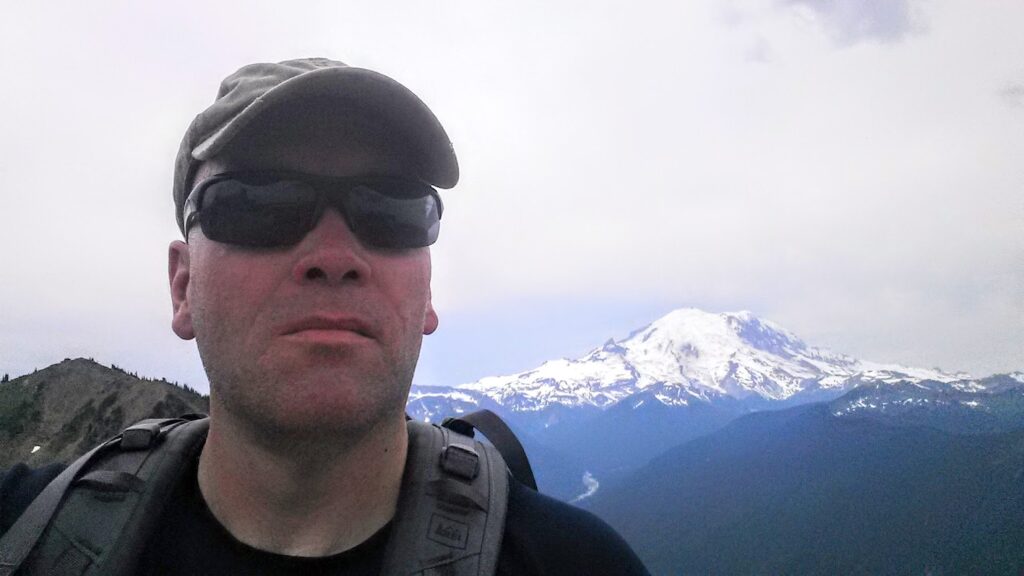 Am I "happy" now? Mostly. No, not all the time. Of course not. But I am happy with the changes I have made in my life these last six years… including the move out west… even though it means spending a birthday far away from friends and family… even though it means missing, for the first time, Sarah and Cole's birthday later this month. Even though it means not going camping again this year with Sam and Aidan. Even though it means missing many other things.
Because while I may not be "happy" with all the choices I've made these last six years, and while of course all choices have some sort of consequences to them, I regret none of them, for they have all led me to where I am right now.
And ya know what? It's a pretty decent place to be.
EDITED TO ADD
As far as decent places to be, I thought I would share just "where" I was during part of this hike – following an "undeveloped trail" around the side one of the peaks to get a better view of Rainier, along a path not much wider than my feet, on a slope that was very steep, and a LOOOONG way down.